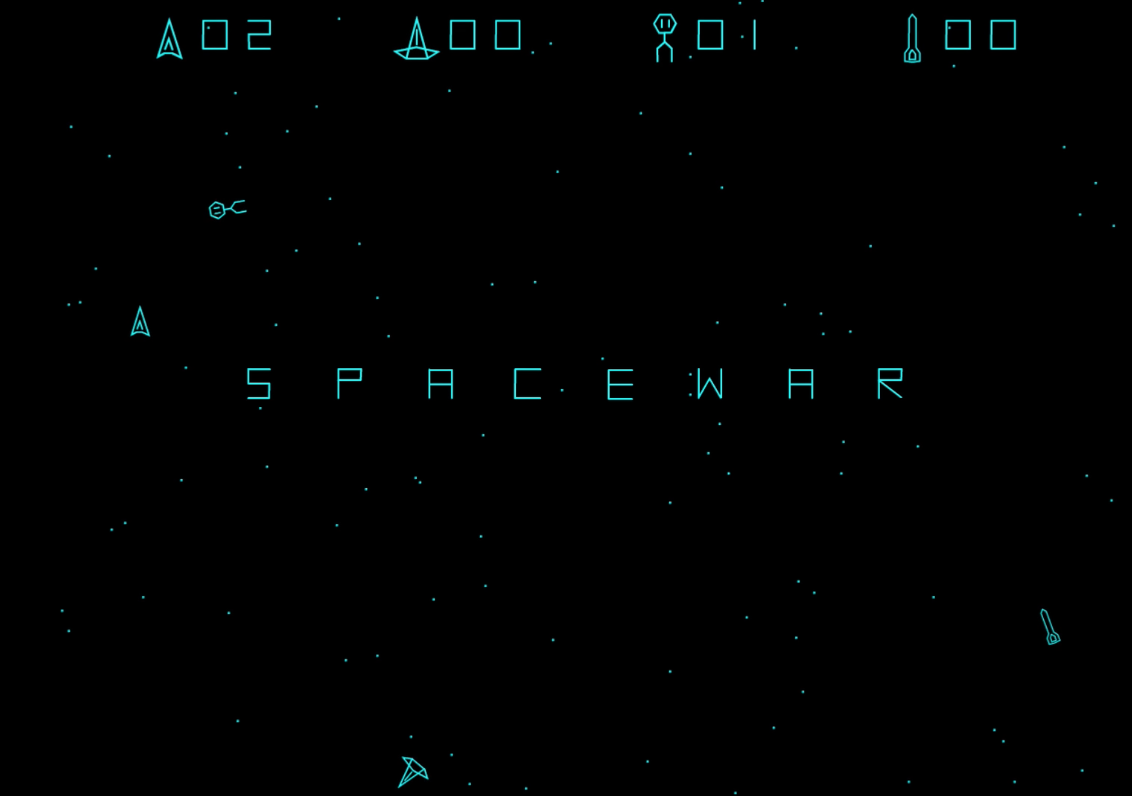 SpaceWar!
A downloadable game for Windows and macOS
Blast your non-existant friends in a 4-player game you'll never get to utilize since you don't have 4 real people to hang out with at once with a garbage program inspired by the works of Steve Russel's 1962 hit of the same name!
With primitive but faithful vector-style graphics and even a button dedicated for inserting coins, you will feel like you're at the arcade so long as you play this on a CRT television. Also it was made in scratch and converted using many tools and it probably won't run unless you fullscreen it, unfullscreen, then fullscreen again!
I'm sorry if you decide to play this, but at least there's a space ship ai that you can shoot at every minute or so.....
Install instructions
Unzip the zip file, and be sure to read the readme first file. The game has arcade style control layouts, and is best enjoyed with a joystick to keyboard software rather than having 4 people crammed around a keyboard.